Industry news and resources
The Cyber Scheme is committed to working with industry, Government bodies, education providers and more to help increase awareness of the Cyber skills gap and encourage more people into ethical hacking as a career.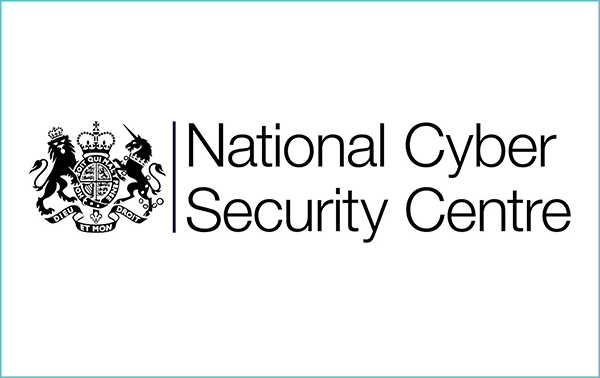 Helping to make the UK the safest place to live and work online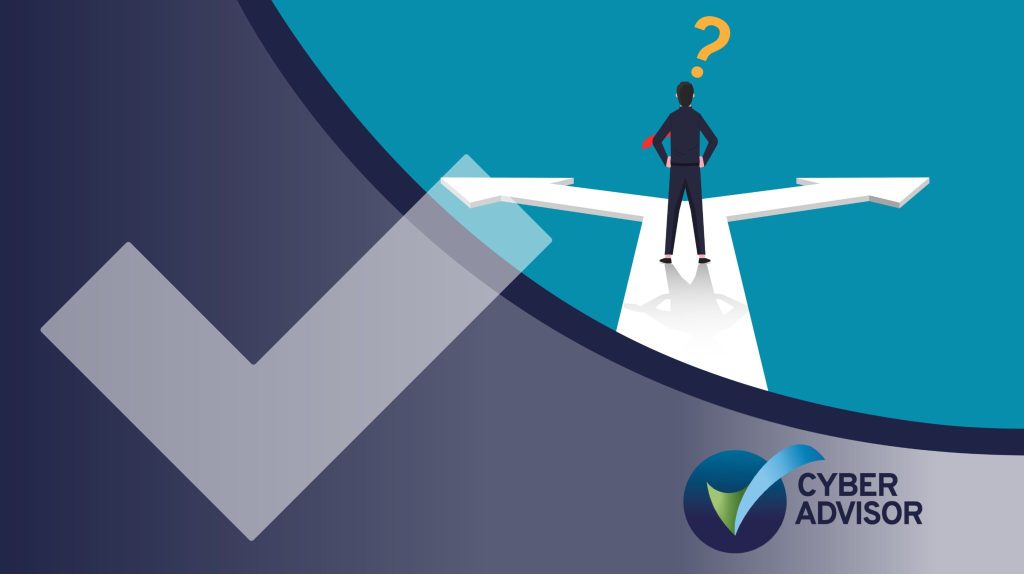 What is the difference between a Cyber Essentials Certification Body and a Cyber Advisor Assured Service Provider?
The IASME Consortium have provided an informative review of the new Cyber Advisor scheme and how it differs from CE+, useful for anyone considering how to source cyber security advice. Have a read here:
The head of the UK's National Cyber Security Centre has emphasised the importance of connected technologies being made secure by design in a speech at Singapore International Cyber Week.
Lindy Cameron said the growth of the Internet of Things (IoT) has brought benefits for consumers, enterprises and at a city level in connected places, but she highlighted that the associated risks must be managed now to stay ahead of cyber threats.
She outlined how the UK has developed a strong framework for managing the future security of the Internet of Things, including through new legislation, the adoption of international cyber security standards and developing 'secure by design' principles to help influence IoT at the design phase.
She called for swift, decisive and ongoing action to ensure connected devices are designed, built, deployed and managed with security as a first-class concern, to prevent malicious actors, improve national resilience and reap benefits of these emerging technologies.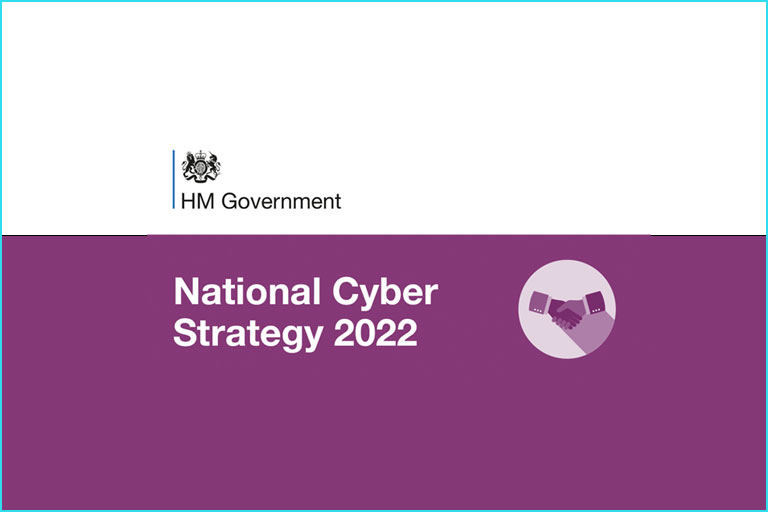 This report from NCSC sets out the government's approach to protecting and promoting the UK's interests in cyberspace. It is the Government's plan to ensure that the UK continues to be a leading responsible and democratic cyber power.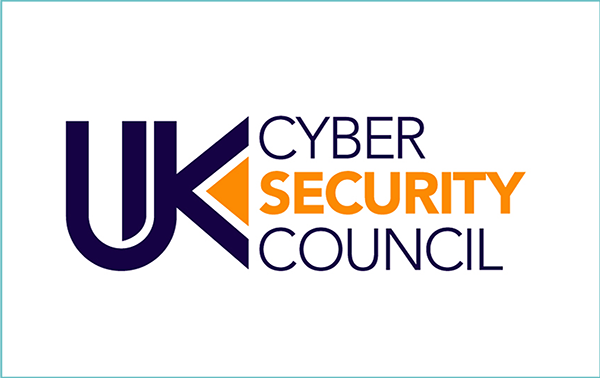 UK Cyber Security Council
The Chartered Institute for Cyber Security

The UK Cyber Security Council has announced that The Cyber Scheme and CREST will collaborate in a new pilot scheme for Security Testing, creating the first opportunity for cyber professionals to become chartered practitioners in the specialism.
NEURODIVERSITY IN CYBER
The UK's cyber security skills gap is well publicised – but addressing it remains a key concern for those in the industry and the UK as a whole.  
With a 14,000 short fall in practitioners, it's clear that stakeholders across the industry need to work together to build a deeper, broader pool of talent across the cyber industry. Attracting more people into the sector, be they college leavers or mid-career switchers, is key to this. The sector also needs to work to be as inclusive as possible, so that potential new entrants to the industry don't perceive attributes such as their gender, heritage or socio-economic background as a barrier to entry.  
In addition to this, it's also important for the industry to embrace the contribution neurodiversity can bring to the sector as it seeks to attract more talent.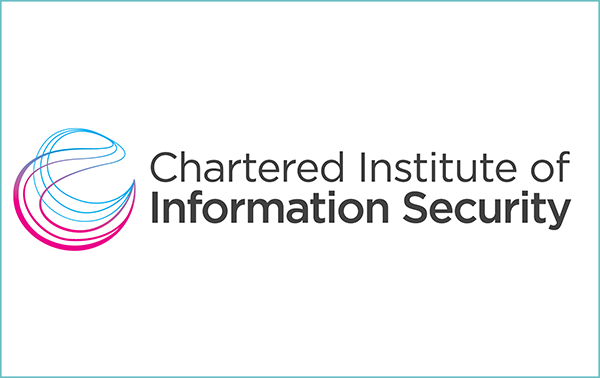 Helping individuals and organisations develop capability and competency in cyber security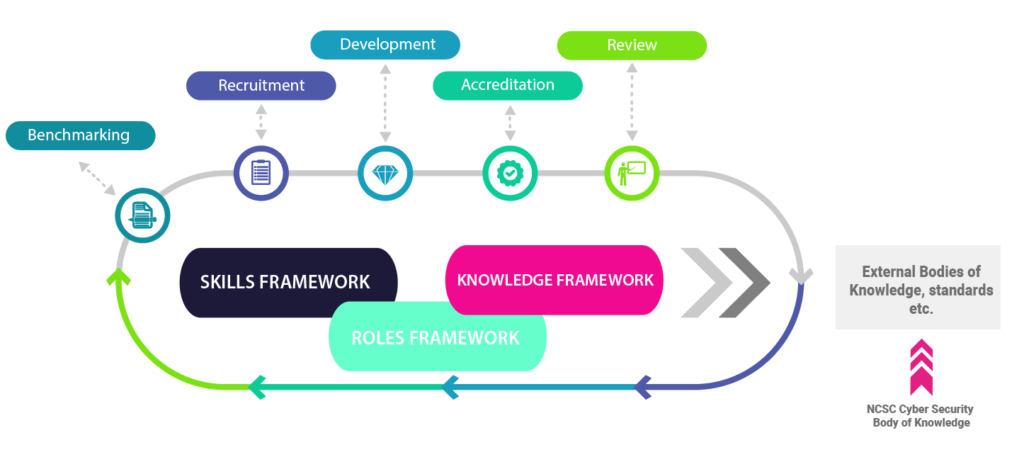 The CIISec Capability Development Methodology (CDM) has been designed to help organisations to develop, recruit and retain talent. It can be adapted and tailored for individual organisations and will align comfortably with internal standards and any external standards being used.
The Cyber Scheme is sponsoring a student through CiiSec's EPQ (Extended Project Qualification) this year.
The Chartered Institute of Information Security (CIISec) manages the UK's only Extended Project Qualification (EPQ) in cyber security. The Level 3 CyberEPQ will give participants the best possible opportunity to kick-start their cyber security career and will integrate with CIISec's broader development programmes to provide a clear pathway to progress.  
"We're delighted to welcome the Level 3 CyberEPQ into our broader programme," commented Amanda Finch, CEO of CIISec. "This qualification provides a springboard for individuals to start their careers, and, embedded within our development programme, it will help individuals to understand exactly what skills are needed to progress in their roles. This qualification will play a key role in attracting a fresh pool of talent, which the industry so desperately needs to keep up with evolving cyber threats."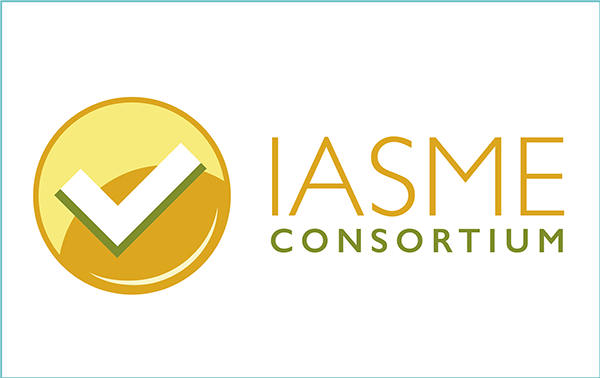 IASME is committed to helping businesses improve their cyber security, risk management and governance through an effective and accessible range of certifications.
Wellbeing, diversity and inclusion at IASME
A culture of well-being and inclusion that makes IASME one of the most caring and supportive companies to work for in its sector. Diversity is found at all levels of the company, including senior managers. The company is headed by a female CEO and 46% of the company are women. Within the IASME team, 25% are *neurodivergent and 29% have a mental health disability.  All employees are supported by flexible working practices. 
 "At IASME more than 45% of the company are neurodivergent or have a mental health disability and they are a major factor in our success. They force us to think differently. Thinking differently is how you innovate and become a market leader." –  CEO of IASME, Dr Emma Philpott MBE
The IASME Neurodivergent Cyber Security Training Program
 In partnership with the community interest company, UK Cyber Security Forum, IASME has developed a Neurodivergent Cyber Security Training Programme for unemployed adults. The scheme is designed to help talented neurodivergent adults develop skills, overcome barriers and make the transition from training to employment. After taking a break over the Covid pandemic, the scheme returned in March this year.  The multi-level course, run over 2x 5 week periods includes face to face training, access to Immersive Labs online training platform and guest speakers from a wide variety of cyber security organisations.
The program is led by IASME Head of Community Projects, Wendy Barker who was previously a Cyber Prevent officer for the West Midlands Regional Cyber Crime Unit.
*What is meant by neurodivergent?
Neurodivergence or neurodiversity is a term often used interchangeably with autism, but neurodivergence is an umbrella term describing the many variations of the human brain. It is used to describe conditions including, but not limited to: Dyspraxia, Tourettes, Autism, ADHD, Dyslexia and Dyscalculia.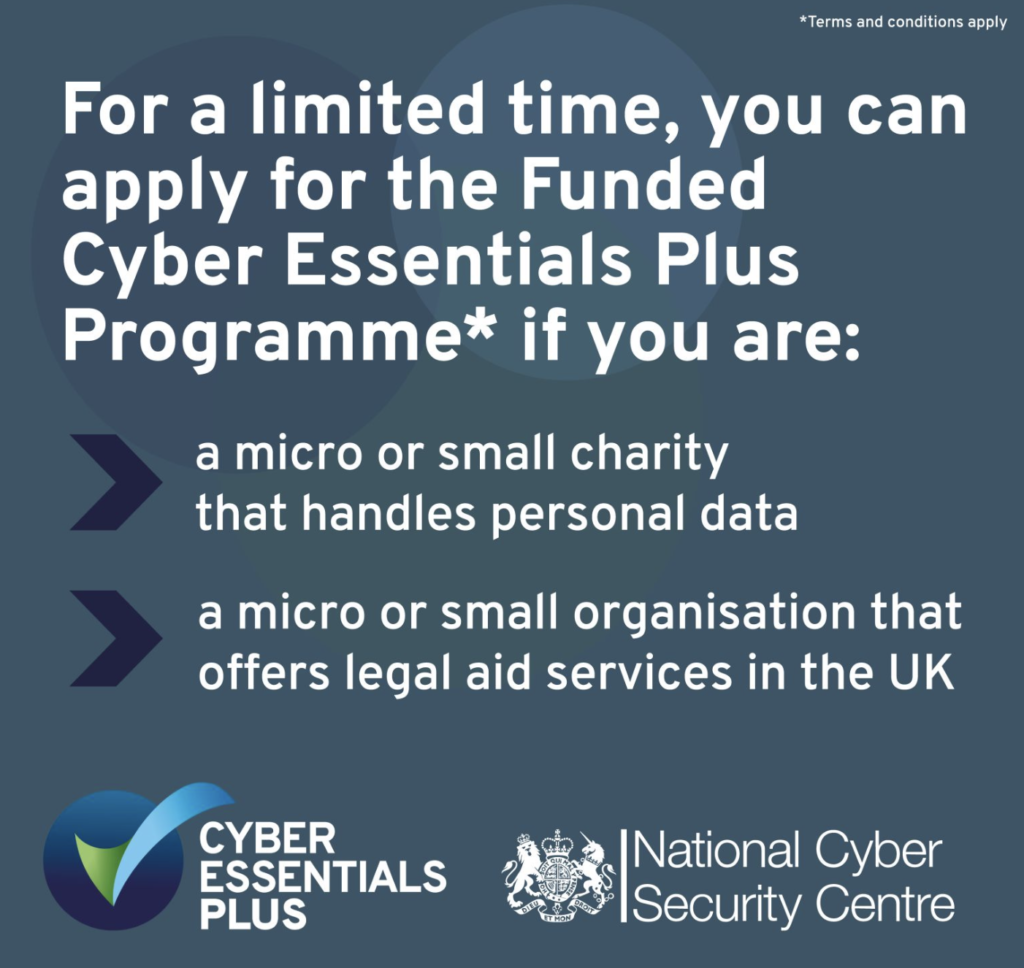 Small organisations from specific sectors in the UK are invited to take part in the Funded Cyber Essentials Programme.
Cyber Essentials is an effective, Government backed scheme that helps protect organisations against a whole range of the most common cyber attacks.
Some sectors are at greater risk of cyber attack than others, perhaps because of sensitive information they deal with, or because they're seen as an 'easy target' for cyber criminals. The NCSC's focus is on supporting small organisations that have a low level of cyber maturity, and work with data that is sensitive and would have significant impact if disrupted. The programme will offer Cyber Essentials Plus to specific sectors that are at high risk of cyber attack, at no cost.
Please sign up for industry news, education resources, Sponsor projects and ongoing initiatives. We will also let you know about our exams and training provision, including additional dates as they are added. You can unsubscribe at any time.
Read the latest blog posts from The Cyber Scheme

The Cyber Scheme are delighted to announce that, alongside our strategic partners The Chartered Institute of Information Security (CIISec), we are one of the first
Read More »
External resources - getting started in cyber