The Cyber Scheme can help companies on their journey to becoming an assessor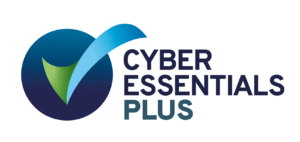 Cyber Essentials + Assessor Certification
As an individual, if you want to assess against Cyber Essentials Plus you need to have already attended and passed the Cyber Essentials Assessor course detailed here, and be based in the UK or Crown Dependancies. 
In order to deliver Cyber Essentials Plus assessments, every Certification Body will need at least one 'Lead Assessor'.  A Lead Assessor may hold a CSTM exam from The Cyber Scheme (there are alternative options) to be considered to have met the standard required from NCSC and IASME to operate Cyber Essentials Plus Certification Services.
The CSTM Training Course from The Cyber Scheme will allow potential Lead Assessors to test their existing knowledge prior to taking the exam if required. Please enquire here for more information.
All other CE+ assessors within the same Certification Body will be required to have at least 3 years experience of working in IT or Cyber Security and pass our Vulnerability Assessment Plus exam. More about the VA+ exam can be found here.