Certifications provided by The Cyber Scheme
The Cyber Scheme's assessments and certifications are recognised as being the best available to demonstrate knowledge, skills and behaviours within security testing and cyber security consulting.
Our CSTM and CSTL exams are led by NCSC approved Assessors who hold CHECK Team Leader Qualifications for Infrastructure and Web Applications.
Both our CHECK and Cyber Advisor assessments are NCSC certified, as is the training we provide at practitioner level.
A summary of equivalence to Chartership, RQF and CyBOK levels is shown below.
| | | | |
| --- | --- | --- | --- |
| | | Red Team (launch Q1 2024) | |
| | | | |
| | | | |
| | | | |
| | | CSFL Foundation (launch Q4 2023) | |
| | | Cyber Advisor (Cyber Essentials Implementation) | |
| | | | |
| | | | |
*RQF level for guidance only. RQF Level 3 is equivalent to an A Level, Level 6 is equivalent to a Bachelor's Degree.
A summary of the examination delivery methods is shown in the table below, which also links to the relevant pages for each examination.
The Cyber Scheme is one of only two organisations certified by NCSC to offer examinations that meet UK Government Standards in Penetration Testing.
The Cyber Scheme is currently the only assessment body certified by NCSC to offer exams in Cyber Advisor (Cyber Essentials  Implementation).
The NCSC, as the National Authority for Cyber Security ensures that the Cyber Scheme is operating at the highest standards in the delivery of our training and examinations. Certifications issued by the Cyber Scheme are therefore recognised by NCSC as meeting the necessary standards.
Quality of service delivery is subject to regular audit and is monitored on an on-going basis by the NCSC. This ensures that course content reflects the current cyber security trends and threats and that the examination processes are robust and as near real world as is possible in an examination environment.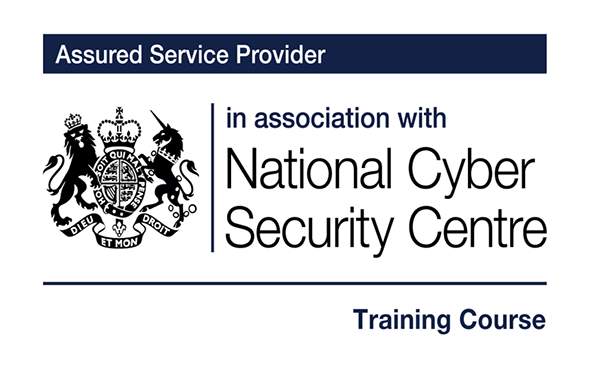 Which training and assessment pathway is right for YOU?
The Cyber Scheme's  Cyber Scheme Foundation Level (CSFL) is aimed at  someone with little to no practical cyber security testing knowledge, and bridges the gap between entry level and our Cyber Scheme Team Member (CSTM) course and assessment. But which is right for you?
The first thing to do is have a look at the syllabus overviews shown below, to understand which is a better fit. If you already know Windows basic CLI, Linux basic CLI, VA scanning and you can write a "hello world" program in Python, then the CSTM might be a better fit. If none of the above makes any sense to you, then the CSFL is your go to option.
If the CSTM syllabus seems too low a level for your current skills and knowledge, or you have been a security tester for a number of years, then you may be more suited to our Advanced Practitioner Mentoring. 
Validating Certificates
Accessibility Policy
Validating Certificates
We issue certificates at successful completion of all our exams. Certificates are issued securely via BlockMark technology and feature QR codes allowing them to be checked for validity in real time. If you need to validate a Cyber Scheme Certificate please get in touch and we will get back to you as soon as possible.
Accessibility Policy